Connect with us!
Check out our mobile apps and official social media accounts.
LG 104.3 Mobile App
Listen to us anywhere and download the LG 104.3 App for your iOS or Android device.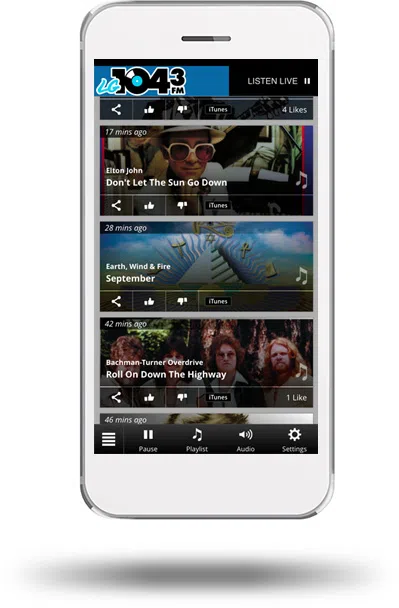 Radioplayer Mobile App
Radioplayer Canada is a free radio streaming app and online audio player, which gives you live and catch-up radio from hundreds of stations, coast to coast in Canada INCLUDING LG104.3!